Destiny in Dreams - Matter contains the Oneiric Antimatter
Published —
"Life and dreams are sheets of the same book.

Reading them in order is living, leafing through them at random is dreaming."

ARTHUR SCHOPENHAUER
The Dream as the Source of the Future
The whole of humanity has evolved by dreaming, if it had not had the capacity to go beyond with imagination it would not have arrived on the Moon. Difficult to grow without imagination.
This also applies to every single man on the face of planet Earth. In a certain sense the evolution of his own life originates first in his head, all that is accomplished starts from a dream and it is precisely the aspirations of people to move the world.
If the dream is the raw material of reality then dreaming already means creating, as if Destiny were written on dreamlike pages. And often the famous one DREAM IN THE DRAWER contains the keys of fate, the difference between fate and the built, that "It was a dream of mine at an early age" testified in millions of interviews with people who consider themselves realized. It matters little what these human beings dreamed of and what they created, both in small and large companies, the important thing is that that dream has come true.
In the Dreams of Fate and Future Direction
Being fully aware of how much potential matter contains the antimatter dream it means knowing that we can be the architects of our destiny.
In the dream there is a DIRECTION, as if it were an arrow indicating a possible future.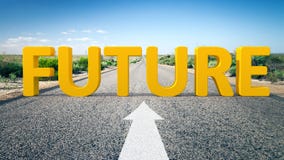 What is your biggest dream?
Maybe you put it aside, forgot it or did you give up dreaming?
Who knows what your life would have been like today if you hadn't abandoned it.
Think about it, think about what you really want from life, what you aspire to. In what you want there is a possibility of you that can materialize simply starting to dream about it. The aspirations are like the bricks of our reality, in a process that goes from the antimatter of dreams to the matter of their realization.
Your future begins just like that.
If you want please contact meto study together a project to realize your greatest dream.
Grow up today.
Did you find the topic interesting?
Share and follow me on social channels
Share it and follow me on social networks
Ester Patricia
Ceresa
Related Articles


that might interest you